Klevu AI Ecommerce Search & Discovery
Unleash your conversion rate optimization superpowers
Join thousands of ecommerce teams achieving up to 8% site-wide and 16% search conversion rates with Klevu AI search, merchandising, and product recommendations.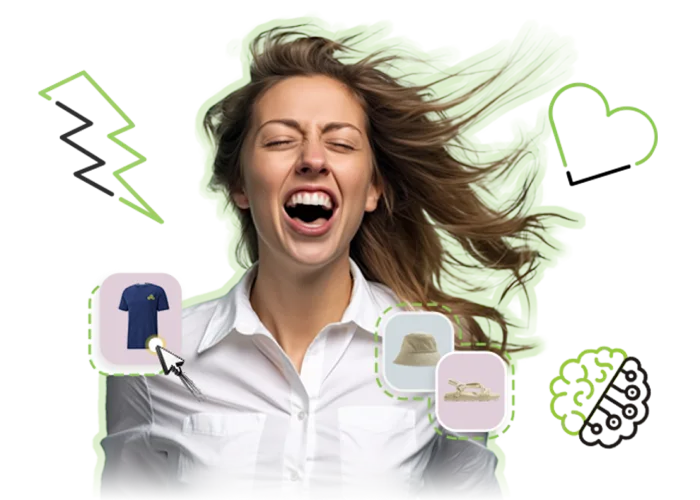 Case Study: Eurokangas

How an omnichannel retailer doubled click through rates online in 2-weeks with Klevu Discovery Suite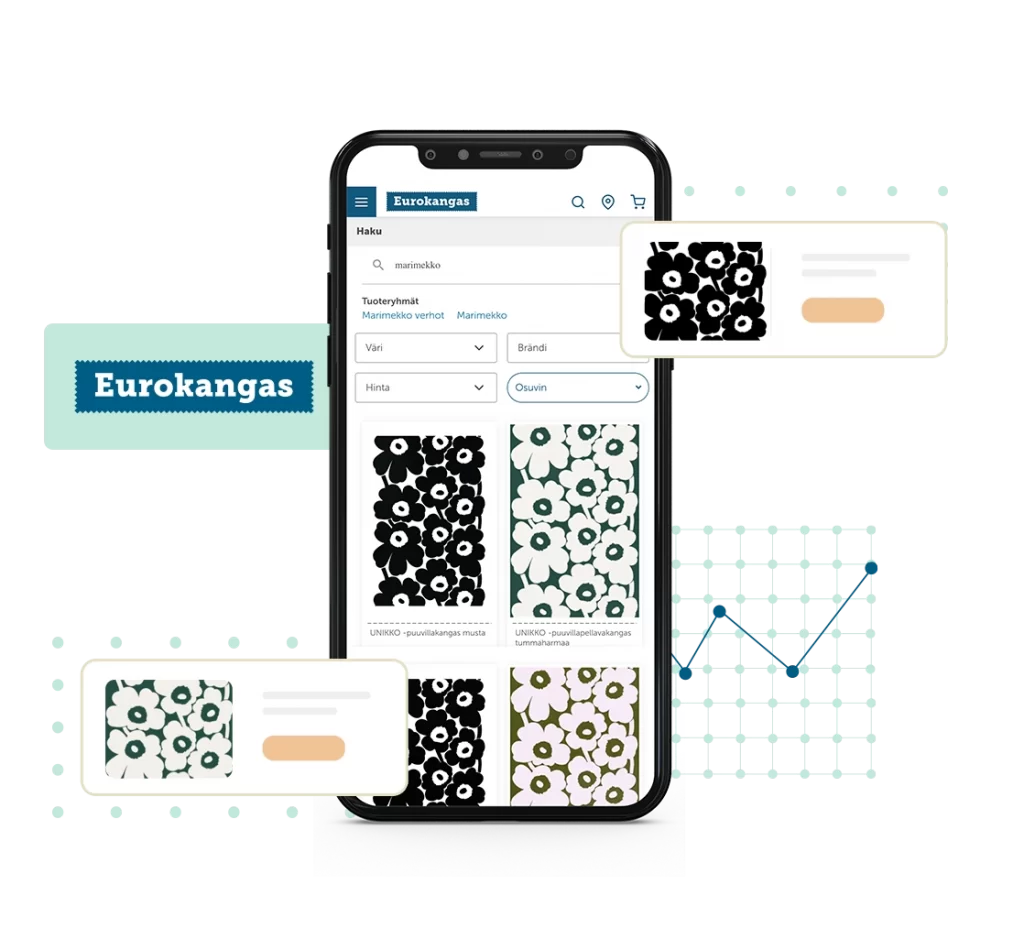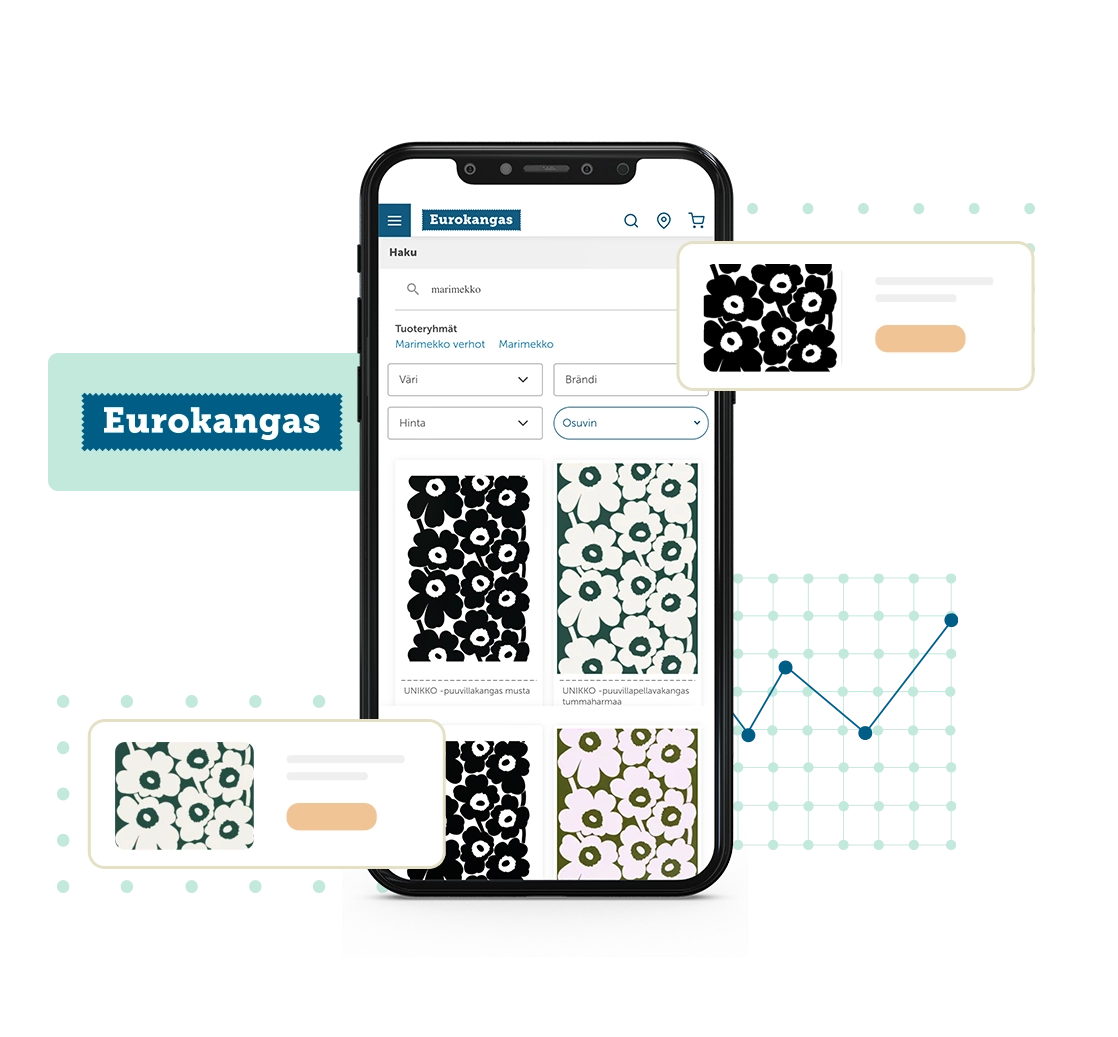 Case Study: Sarah Raven

Dr Barbara Sturm used Klevu AI search and merchandising to achieve 61% click-to-conversion rate
Case Study: Monrovia

B2B plant retailer Monrovia saw a 50% increase in use of on-site search with Klevu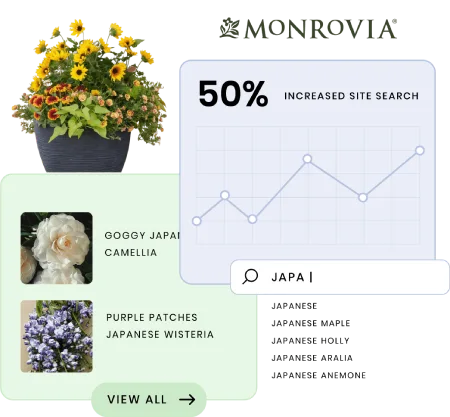 Case Study: Laura Mercier and BareMinerals

Personalized Klevu search improves conversion and engagement rates for Bare Minerals and Laura Mercier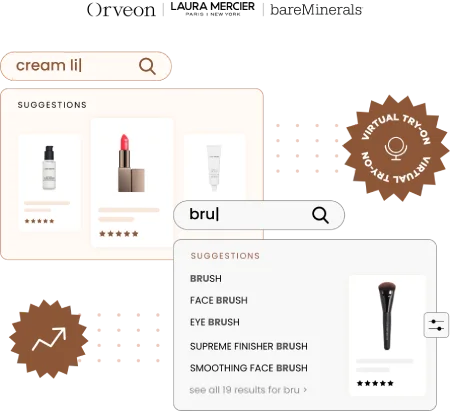 Case Study: The Cambridge Satchel Co.

How The Cambridge Satchel Co leveraged Klevu AI to achieve 3x conversion rates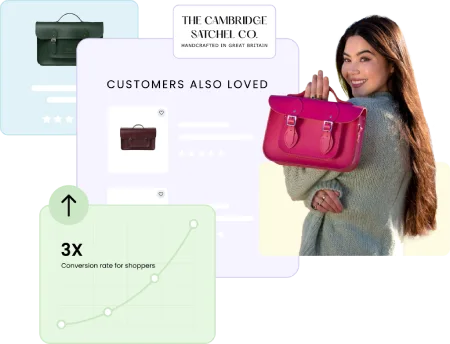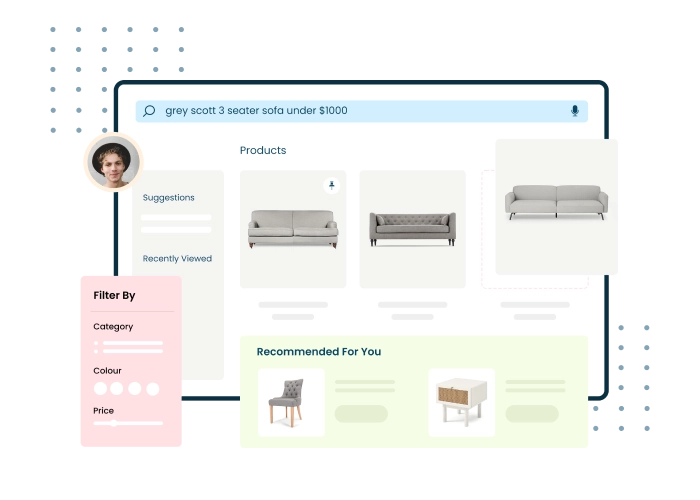 AI Product Discovery
How close is your ecommerce store to achieving industry-leading conversion rates?
Be AI-empowered to optimize your conversion rates automatically through targeted user intent and real-time data synchronization between Klevu AI and your ecommerce store. Deliver great shopping experiences and achieve up to 37% more revenue per web session.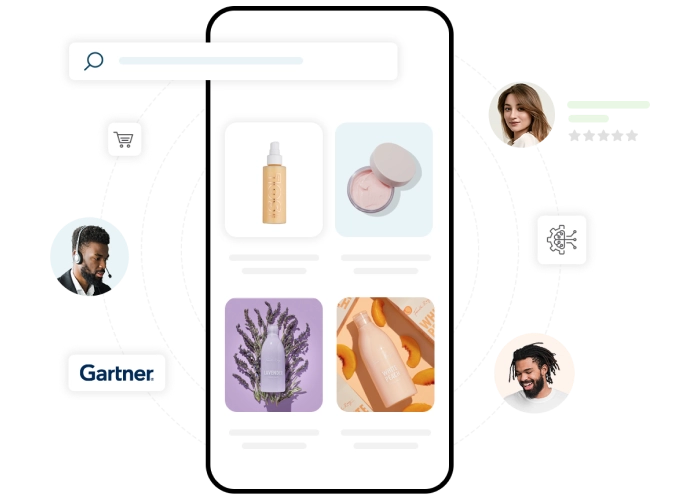 Ecommerce Integrations
Easily connect Klevu AI with your ecommerce platform
Advanced AI technology isn't just for giants like Amazon anymore. Ensure a smooth development process with Klevu documentation and 24/7 support. Effortlessly build your own integration using our SDKs and APIs or use our pre-built ecommerce connectors and JavaScript library.
Support Services
Technology that works and people who care
You don't have to do it alone. Ensure you have a support team by your side that is highly responsive, knowledgeable, and hard-working.


Client Testimonials
Here's why retailers Klevu
"We've found that using Klevu AI increases AOV, on site customer experience, CLV, and ROAS."
"Now with Klevu, we have time and resources available to focus on scaling the business."
"Klevu really works out of the box. We have been impressed by the flexibility of the APIs – straightforward, well documented, stable and working as advertised."
"Klevu has allowed us to bring a feature set to our client that allows their customers to shop more efficiently."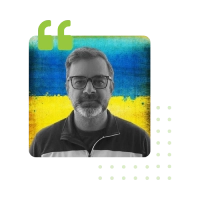 Let's grow together
Take the next step, tell us your goals, and let us exceed them together.